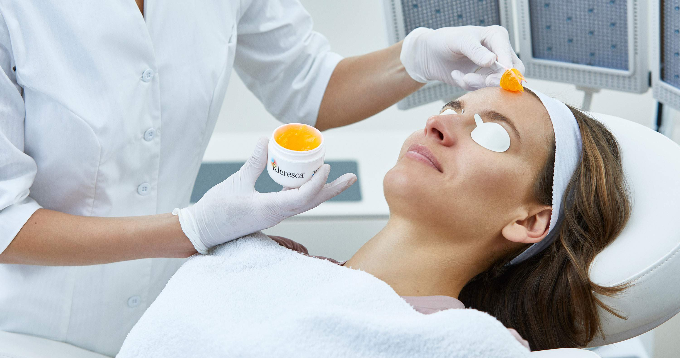 Kleresca® Skin Rejuvenation is a non-invasive biophotonic treatment designed to rejuvenate your skin comfortably and with little to no downtime or pain.
The technology works by stimulating your skin at the cellular level. Specific LED light waves interact with the patented photoconverter gel, resulting in the light being converted into dynamic, pulsing fluorescent energy that promotes the build-up of collagen. Kleresca® Skin Rejuvenation has a high safety profile with little or no downtime.
Kleresca® Skin Rejuvenation improves the appearance of the skin:
Combined these enhancements add up to an overall improvement in skin quality that patients typically describe as a feeling of radiance. Furthermore, Kleresca® Skin Rejuvenation has been shown to continue improving the skin quality even after the course of treatments has been completed.
The skin is cleansed and Kleresca® Skin Rejuvenation gel is applied by one of our Skin Therapists . The gel is then illuminated for nine minutes using the multi-LED Kleresca® lamp; together creating fluorescent light energy that stimulates the skin. The lamp is lowered over the area and emits a comfortable warm glow. Because the light is bright, eye shields are worn throughout the treatment. The treatment is only 9 minutes long, after which the gel is removed and the face cleaned and moisturized.
Our Skin Therapist will recommend aftercare and skincare to help you get the best results from this treatment
Kleresca® Skin Rejuvenation has shown effect as a facial treatment and is also being used on the neck, décolletage and hands.
The treatment is performed once a week for four weeks and the results continue to improve over the following 2 to 3 months. You should see noticeable improvements to your skin during  the course of treatments — as well as long-lasting improvements after it has ended.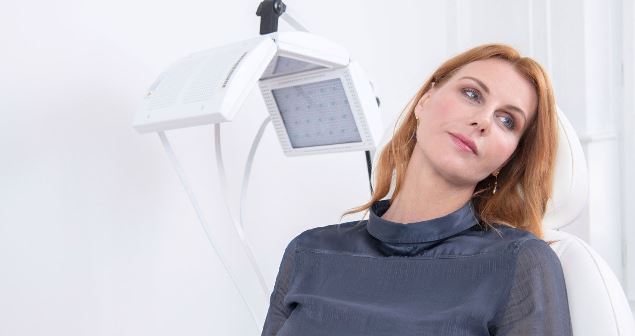 Kleresca® Rosacea treatment offers a non-invasive treatment, especially designed to target rosacea signs and symptoms and that stimulates the skin's own repair mechanisms. Patients typically describe it as being a pleasant and comfortable experience. Patients should see an improvement not only in the visible symptoms of rosacea, but also in the feeling of burning and stinging related to this skin disorder.
Kleresca® Rosacea improves the appearance of the skin: