Healite II LED Light Therapy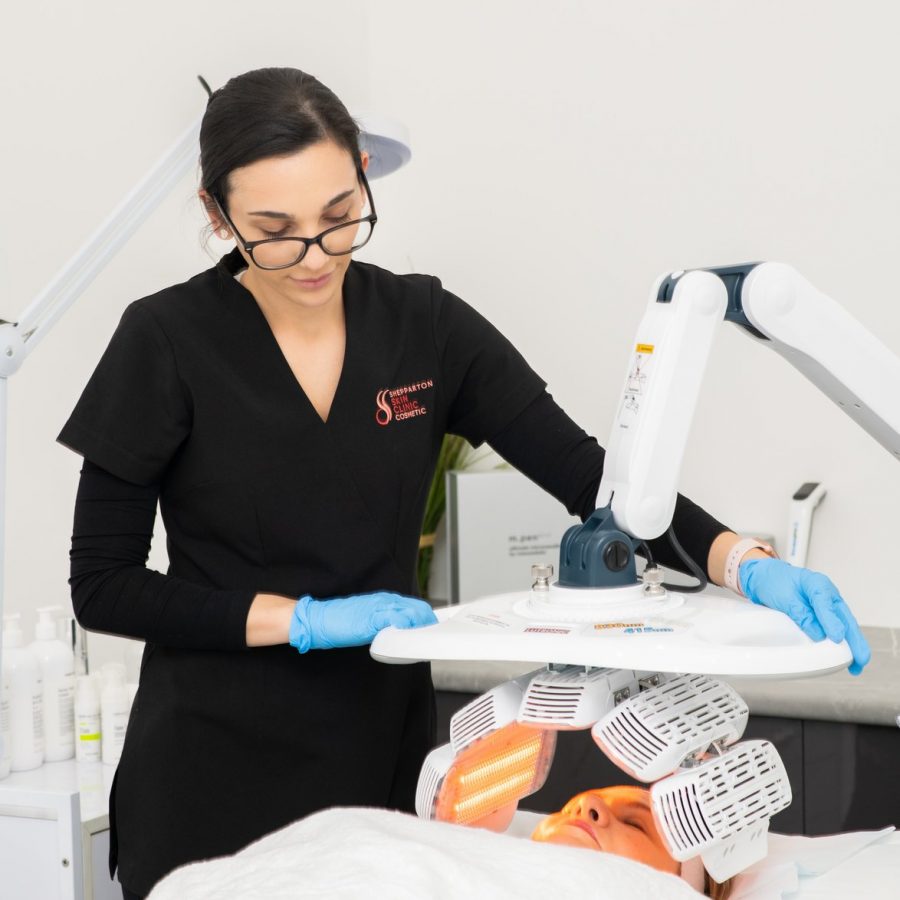 Healite ll™ LED Light Therapy uses multiple light wavelengths to rejuvenate the skin. They're a safe, painless and non-invasive cosmetic procedure requiring no recovery time.
LED Light Therapy harnesses the properties of 830nm, 633nm and 415 nm light via Light Emitting Diode (LED) technology, properly delivered and concentrated, treating effectively without possibility of physical trauma or thermal damage. LED Light Therapy can be used as a standalone therapy or as an adjunctive therapy with many other treatments. 
Typical treatments are fast and effective, lasting between 15 and 25 minutes. With two unique LED lights available (yellow (near infrared) and blue), your treatment can be tailored to suit your individual skin goals.
Yellow LED Light Therapy is the deepest penetrating light treatment we offer.                         
The Yellow LED light targets the light receptors in our cells which then converts     the light into energy. The cells are then fuelled with all the energy that they need to be able to function at optimal ability. The Yellow LED also triggers the lymphatic system, improving the removal of toxins from the treated area. Yellow LED is used to increase wound healing, collagen induction, skin hydration and overall health of the skin. Yellow LED is perfect to use after Laser treatments, Cosmetic Injectables, Microdermabrasion, Skin Peels and Skin Needling treatments to help speed up skin recovery and maximise the benefits from your treatments
Yellow LED Light Therapy is used to increase the skin's wound healing capabilities, to increase blood flow to tissue, for pain relief, to rejuvenate the skin, decrease the appearance of deeper lines and wrinkles and for all over skin tightening.
Blemish fighting Blue light destroys P.acne bacteria which causes spots and helps in the prevention of breakouts.Exposure to Blue light at 415nm interacts with the p.acnes bacteria creating a photodynamic reaction which results in bacterial destruction. It also helps to balance sebum production and improve skin clarity.
Blue LED Light Therapy specifically to targets acne and is used as an active acne treatment.