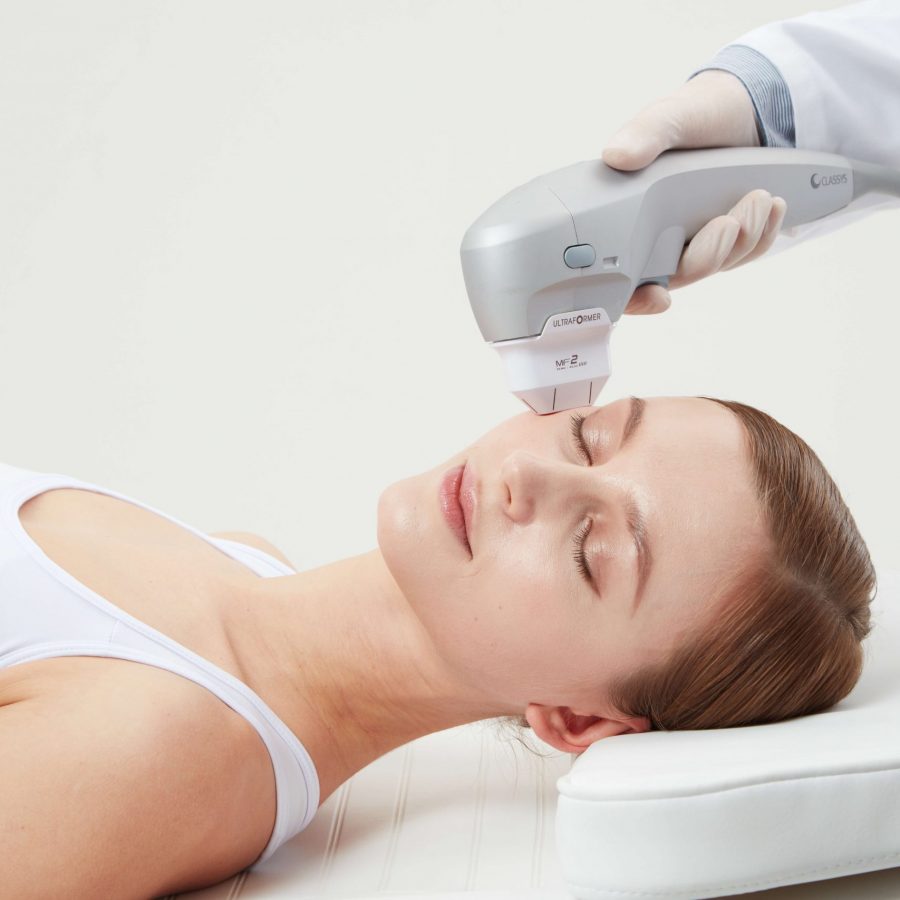 ULTRAFORMER is the World's No. 1 System for ultrasound lifting, tightening and contouring. Now with 7 interchangeable cartridges that offer another dimension in non-surgical face and body treatments.

ULTRAFORMER is widely used with over 1 million treatments performed worldwide. It has become the treatment of choice for clients who are not yet indicated or not willing to undergo surgery.

ULTRAFORMER caters for an audience from 30 years of age all the way to 80. Ultraformer III is the premium multi-functional ultrasound device, offering both face and neck tightening and contouring in one system.
Necks, eyelids, chins, jawlines and brows will lift under the ultrasound technology of the Ultraformer. And the bonus is that it can be performed over in a lunchtime break with no down-time, minimal side-effects and is almost completely pain free.
The Ultraformer uses advanced patented elliptic transducers to deliver fast and consistent energy throughout treatments, improving patient satisfaction on both comfort and results. Ultraformer is a complete package that allows you to notice improvements even after the first treatment, and saving you the significant downtime associated with surgery.
*All treatments for Plasmage and Ultraformer services require a $200 deposit to be paid at the time of booking your appointment*
--- We ask all clients to read our Cancellation Policy prior to booking their appointment.